Firm names Temenos a 'leader' in Globa... More
Temenos | Tuesday, 4 June 2013
New York, NY (4/29/2013): Intelen, a New York-based startup offering SaaS products for building analytics and engagement through gamification for C&I customers, received a post-see... More
Intelen | Tuesday, 4 June 2013
AUSTIN, TX — May 17, 2... More
Schoox | Thursday, 16 May 2013
A new Graphical User Interface improves the working efficiency through additional icons, a new layout, and colored grouped toolbars.
The Selection tool has been enhanced and made available for all functions.
CATIA, NX, Pro/ENGINEER and SolidWorks CAD files can now be directly opened in ANSA.
A new interoperability with SpaceClaim allows direct geometry modifications, through an export-modify-retrieve loop.
A new volume meshing algorithm allows now to generate trimmed hexahedral and polyhedral elements without the need for watertight volume definitions.
A new tool has been introduced for rapid basic volume entities creation.
Boolean operations with volume and faces are now available.
The usage of size boxes has been extended to also control the element length for all shell mesh-improvement functions.
A new dynamic interface for the Connection Manager simplifies and enriches the assembly operations.
The Part Manager provides now easier model handling through a new configuration tool that organizes and handles a model into different configurations.
The Comparison tool has been simplified and improved, through the usage of more filtering tools, smart navigation, advanced settings and the support of a new option to compare two models independently from the one currently open and regardless of their format.
New SESTRA, THESEUS, pre-processing interface modules are now available.
The Kinetics module now supports static equilibrium, contact, Initial Conditions, and Kinematic simulations.
Additional keywords for all Solvers are now supported (i.e. LS-DYNA *ALE, *FSI and ABAQUS *CO-SIMULATION).
New Morphing Boxes are now available (i.e. Tetra, Pyramid) providing flexibility in adjusting boxes to more complex geometry. Additionally, 1-D morphing entities are now supported.
A Library of predefined shapes (i.e. L, I, Z), allows for rapid creation of new Cross Sections.
Python is fully supported by ANSA, as its main scripring language, while ANSA retains compatibility with the legacy BETA script language.
Go to Top
Notable New Features and Tools for Post-processing
A new Graphical User Interface improves the working efficiency through additional icons, a new layout, and colored grouped toolbars.
Asynchronous reading of results now allows working on META while reading results. Additionally the loading process can be canceled.
JT files can now be read and saved. CFD++ geometry and result files are now supported. Additionally, h3d files are also supported.
New features on existing decks are added including:

Abaqus elements related to geomechanical analysis (C3D[4-20]P elements).
VDI2014 composite results for Nastran and Abaqus.
Nastran sensitivity results from .op2 and .pch files.
The direct support of .op2 files in 2D Plot.
Nastran DMIG elements and associated Strain energy results.
Support of different mesh per time step for OpenFoam.

Vector results are now handled separately through a different label menu and a different fringebar.
Visualization of material and fiber orientation has been added.
New identification entity (Parametric Point) can perform queries in the inner area/space of elements. Additionally the definition of parametric points either on a line or on a circle through specific GUI is added.
Medina and ANSYS results are now supported in Linear Combination tool.
The MetaDB Translator is now available in the standard ?ETA installation allowing for batch-saving results in .metadb files.
Report Composer has been improved in the creation and the editing of tables. Hyperlinks work also when showing the presentation through µETA. PDF report has been enhanced with searchable text and links.
NVH ANSYS results are now supported in MAC, Modal response and FRF Assembly tool. Cavity modes can now be imported from a separate .op2 file in Modal response tool. Auto-grouping of curves output from Modal Response and FRF Assembly tools is now available. Moreover, ERP toolbar that calculates equivalent radiated power results has been added.
Calculation of responses with respect to a user-defined local coordinate system is now available in Modal Response and FRF Assembly.
Streamlines can now be animated as moving segments, particles, or arrows.
Python is fully supported by µ???, as its main scripring language, while ANSA retains compatibility with the legacy BETA script language.
Compatibility
ANSA files saved by version 14.0.0 can not be opened by previous versions.
The .metadb files saved by µETA version 14.0.0 are compatible and can be opened by earlier versions of µETA.
Where to download from
Customers who are served directly by BETA CAE Systems S.A. may download the new software, examples and documentation from their account on our server. They can access their account through the "user login" link at our web site http://www.beta-cae.gr
Contact us if you miss your account details. The [ Public ] link will give you access to the public downloads area.
Customers who are served by a local business agent should contact the local support channel for software distribution details.
What to download
All files required for the installation of this version reside in the folder named "BETA_CAE_Systems_v14.0.0" and are dated as of December 24th, 2012. These files should replace any pre-releases or other files downloaded prior to that date.
The distribution of this version of our pre- and post-processing suite is packaged in one, single, unified installation file, that envoces the respective installer and guides the procedure for the installation of the required components.
For the installation of the software on each platform type, the following files have to be downloaded:
the .sh installer file residing in the folder with respective platform name, for Linux amd MacOS, 32bit or 64bit or
the respective .msi installer file for Windows, 32bit or 64bit, and
the turorial example files that reside at the top level of the folder of this distribution.
In addition to the above, optionally, the ?ETA Viewer ia available to be downloaded for each supported platform.
The Abaqus libraries required for the post-processing of Abaqus .odb files are included in the installation package and can be optionally unpacked.

Previous software releases can be found in the sub-directory called "old" or in a folder named after the product and version number.

 

Documentation is packed into the distribution package. After installation procedure, you will find html files that will guide you through the available PDF documents for ANSA & µETA, including the Release Notes, the Users Guides, and tutorial instructions.
A new Users Guide, updated for ANSA and µETA v14.0.0, are available.
Additional new tutorials for "Abaqus Co-Simulation" and "Model setup for multi-body analysis" in ANSA are available.

Release Notes

Please refer to the Release Notes document for more details about the software corrections and the new features.
A detailed Release Notes documents are available in PDF in the download directory and also in the /docs sub-directory within the installation directory.

Tutorial files' availability

The demo files necessary to cover the tutorials' documentation for both ANSA and µETA are available to be downloaded from the top level of this version distriobution in the [ Public ] area.

" alt="News image" style="width:80px;margin: 3px;" />

We are proud to release the new version v14.0.0 of our ANSA & µETA pre- and... More

Beta CAE Systems S.A. | Friday, 4 January 2013
Agilis has been awarded European contracts for the development of data exchange solutions for international organisations and governments Following a recent international competitio... More
Agilis | Friday, 4 January 2013
?????, 13 ?????????? 2012. ? Entersoft ?.?. ??????????? ??? ???????????? ? ??????? ??? 100% ??? ??????? ??? ????????? Cardisoft ?.?., ?? ????????? ??? ???????? ?... More
Entersoft | Tuesday, 18 December 2012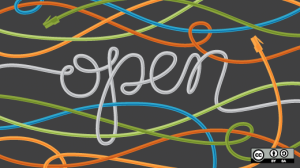 ? ???/??? ??? ??????? ??? ??????? ??? ??? ??? ???????? ??? ????????? ?????????? ??????????? ?????? ???????? ??? ???? ?????? ?? 1435 ????????? ?????? ??? ?????????... More
??/??? | Tuesday, 18 December 2012
Danaos Management Consultants, developer of the leading Global Danaos Maritime Applications, and Akeydor Limited, the London based leading Software provider, announced that they have ... More
Akeydor | Tuesday, 18 December 2012
MADRID, December 17, 2012 — According... More
IDC | Tuesday, 18 December 2012
Athens, 21.11.2012: The METPEX FP7 research project was launched on November 1st, 2012, followed by a kick-off consortium meeting, held at the Univers... More
Corallia Clusters Initiative | Thursday, 6 December 2012
Ever since we started Pattern Insight, our vision has been to change how people search, mine and analyze their vast amounts of IT and Engineer... More
Pattern Insight | Sunday, 2 December 2012
Simultaneous Usage Continues to Grow as We Become More and More Connected
Tablets and smartphones are proving to be new, novel and potentially necessary utilities, aiding Americans in connecting with the people and content they desire.  These devices enable a new trans-generational community of connected consumers that crosses age, gender, race and ethnic lines to truly participate in the multitasking that used to be reserved for the young, or tech savvy elite.  Smartphones now have a market penetration greater than 50 percent, and tablets are already in nearly 20 percent of US TV homes.
While tablets and smartphones offer the freedom of mobility, close to 40 percent of Americans now use their tablets or smartphones while watching TV at least once a day, and twice as many do it at least once a month.  Modernity, in its new form, enables myriad content access points. It's a fact of which Americans are taking full advantage. These devices are omnipresent, and not just among the youth.
Today, more than 39 percent of people use their smartphone at least once a day while watching TV, 62 percent say they do this multiple times a week and 84 percent do at least once a month.
 

" alt="News image" style="width:80px;margin: 3px;" />

According to the latest Nielsen Cross-Platform Report, Americans spent more than 34 hours per week in front of a TV set in Q2, 2012,... More

Nielsen | Saturday, 17 November 2012
????? 8 ????????? 2012: ? SingularLogic ???????????? ?? ?????? ??? ???????? ???? ????? ????????, ??????????? ?? ??? ???????? ?????????? «SingularLogic Artius», ... More
SINGULAR LOGIC | Saturday, 17 November 2012
Mega Goal Series for KSA by McGraw-Hill Education now comes with cutting-edge IWB software. CrystalClearSoft, a leading European provider of interactive learning applications, announced th... More
WTM News Editor | Saturday, 17 November 2012